Supreme Pizza Deals That Can't Be Topped
Whether it's lunchtime, middle of the week, happy hour, or all day, when the pizza cravings call, you must answer. Any time you slice it, Summit Pizza uses the best ingredients for your pizza, salad, drinks, or desserts. Stop by for our daily pizza specials. Plus, teachers, EMS, fire, police, and hospital staff get discounts every day!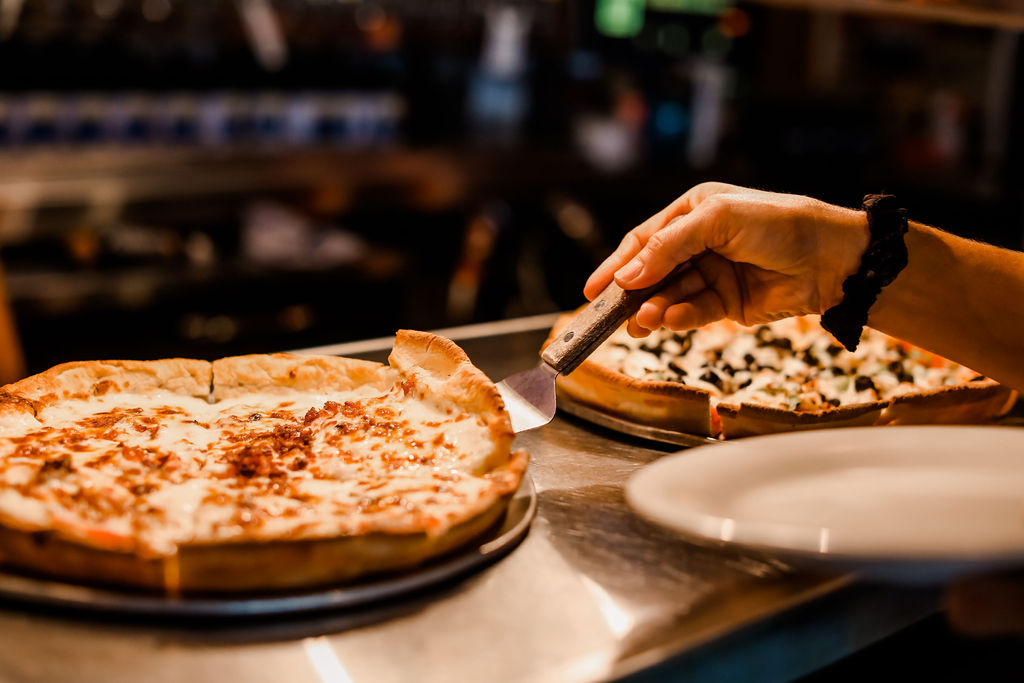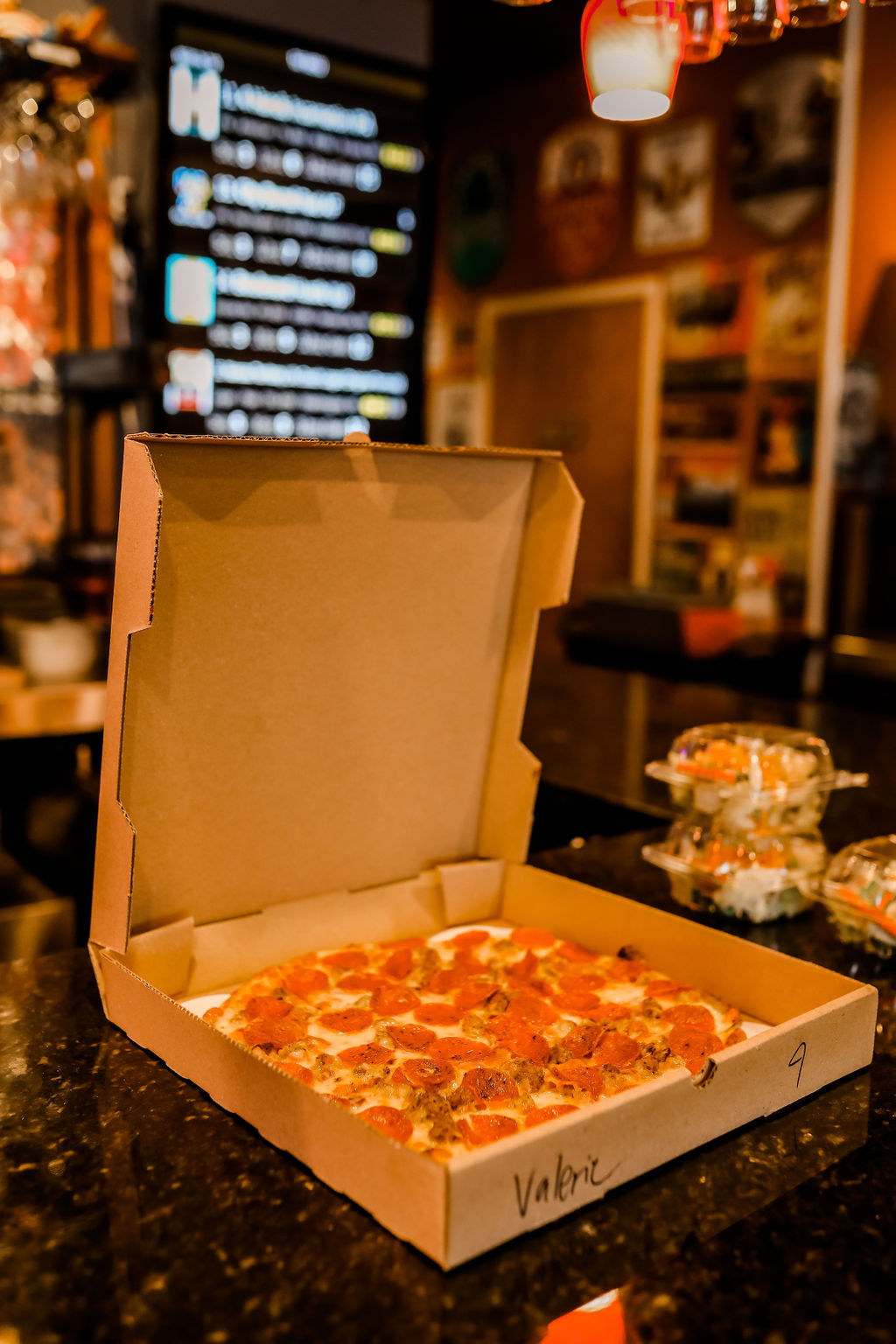 Daily Pizza Specials
Treat your family for the end of the week with these specials:
$15 - 16" x-large cheese pizza (hand tossed or St Louis style)

$17 - 16" x-large one-topping pizza (hand tossed or St Louis style)
Had a Manic Monday? Order Summit Pizza and enjoy our specials:
$12 - 14" large one-topping pizza (hand tossed or St Louis style)
$17 - 14" large one-topping pizza (Cauliflower crust)
$17 - 16" x-large one-topping pizza (hand tossed or St. Louis style)
Enjoy two discounts on TWO-sday:
Buy 2 pizzas, get 22% off
Restaurant Industry night - 20% off service industry workers (restaurants, bars, cafes, coffee shop)
Order our hump day specials:
Large (14") for medium (12") charge - buy any large pizza for the price of a medium pizza
1/2 off all wine (glass or bottle)
Any Day Summit Pizza Specials
Life is too short - order our gooey butter cake, cookies, brownie, Ted Drewes, or our other desserts first and get your dessert 1/2 off. *In-store only
Celebrate the afternoon with $1 off any beer on tap from 2 to 6 p.m.
Teachers, EMS, Fire, Police, Hospital Staff
We're thankful for our local first responders and teachers. To show our appreciation, show your ID and get 20% off your purchase all day, every day.
$5 off a purchase of $30 or more (Can't be used with any other offer)
Special Nonprofit Discounts
Attention all schools, churches, and nonprofits: order Summit Pizza for your next get-together and receive the following discounts.
30% off pizza (carryout or deliver)
20% off everything else (desserts, salad, pasta, etc.)
20% off dine in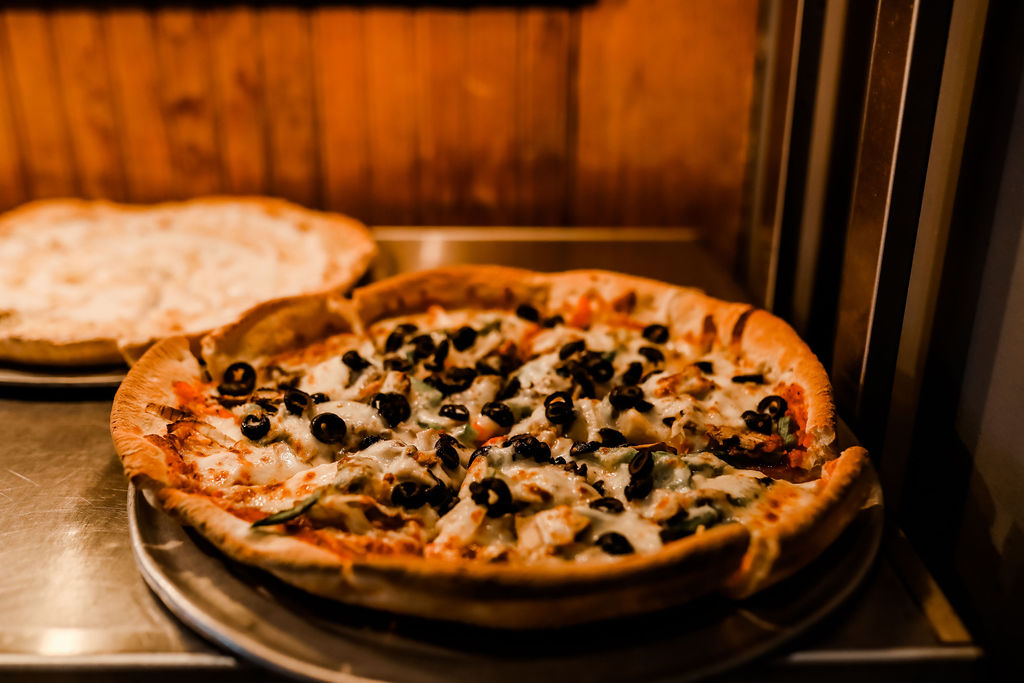 Lunch Buffet
Join us for our $11 delicious lunch buffet available from 11 a.m. to 2 p.m. every Monday through Saturday. Enjoy all the unlimited pizza, pasta, salad, and dessert pizza that you can stomach. This is a great time to branch out and try different pizzas that you've had your eye on. Plus, our lunch buffet is available for dine-in AND carryout.
Lunch Pizza Deals
Available any day from 11 a.m. to 4 p.m.
$7 Personal size (8") pizza (up to 2 toppings or any specialty)
$10 Personal size (8") Gluten Free up to 2 toppings
$10.50 Personal size (8") two-topping Hand Tossed pizza and garden salad
$14.50  Personal size (8") Gluten Free up to 2 toppings and garden salad
$10 Small one-topping pizza hand tossed or St. Louis (cauliflower upcharge $3)
$14.50 small one-topping Hand Tossed or St. Louis pizza and garden salad (cauliflower crust upcharge $3)